From: Tim Castleman
RE: Outsourcing Your Business!
Hi,
I've been teaching internet marketing and offline marketing for since 2009.
After doing several big launches, speaking at several internet marketing events, and coaching marketers at all levels, I know the obstacles you're facing.
Now, this may sound impressive to you, but I'm not saying that to brag.
I'm telling you this to I can share a secret…
The truth is, there's no way I could have done this,
in such a short amount of time… without help.
Help with copywriting, help with graphics, power point presentations, content writing, setting up websites, you name it.
The secret is that I outsource almost everything.
If it's not something I need to do, I don't do it myself.
I find someone better than me, that'll do it at a price we both like…
… and I stop worrying about it.
And those of you that know me, you know I'm all about KEEP IT SIMPLE SIMPLE SIMPLE.
One of the ways I get my clients to do this is to OUTSOURCE EVERYTHING THEY CAN.
Stick with what you do best, but let the professionals do the rest… without breaking the bank or worrying whether they'll do their job.
That's what I'm here to talk to you about.
But Tim, I've heard some nightmare stories about
outsourcing… Won't I get RIPPED OFF? Or get
stuck holding the bag?
Well, when I first got in to internet marketing… I remember how shitty it was to know what I needed to do, but NOT have a clue how to get it all frikin' done!
You know what I'm talking about right?
…. graphic design, content creation, backlinks, market research, settingmy website, etc.
The only people who seemed to be getting rich were these guys gouging my wallet!
After a long day at work, I just wanted to do what
mattered most to me… Spend time with my
family, and collect the money!

I remember coming home from work, spending time building your business and getting paralyzed with overwhelm with all the crap I needed to get done…
Spending hours, if not days or weeks trying to get it done myself… and losing valuable time with my family… I won't get back!
I knew I needed to outsource as much as I could afford.
Eventually, I found outsources I could trust and count on.
But… it was only after going through waves of flakes, frauds and half-assed jobs… THAT I STILL HAD TO PAY FOR!
Not to mention the time I lost.
Here's what I used to go through everyday…
Asking friends for recommendations, but finding it is way out of my budget…
Trying to figure out how to use sites like Elance, ODesk, Freelancer or Onlinejobs.ph to
hire someone and not spinning in circles…
Not knowing whether I could trust them or not…(Were they charging someone else LESS
than me? Would they REALLY get it done in time? Would they follow through?)
Not knowing all that was available to outsource…(if I knew ALL I could
outsource I'd have saved hundreds of hours and easily made TENS of
THOUSANDS of DOLLARS more than I have!)
Heck, once I even hired someone to build a website for me while I was on vacation, come back to find he billed me 80 hours of work and the website was hardly done!
To make matters worse, I wasn't able to get my damn money back!
When I went through Elance, ODesk, Fiverr, Freelancer, Onlinejobs.ph and did find a few that LOOKED good…
The big question for me was…
"Who Do I Hire?"
"How do I find THE BEST and the MOST RELIABLE outsourcers?"
"How do I find them FASTER?"
"How do I know I'm getting the best deal?"
As Dumb-Luck Would Have It…
I happened to come across an outsource guide that listed quality outsourcers I could hire.
This was a great resource to solve my "outsource headache"…
But there were a few problems with it.
It was way too long. There was way more there than I needed and way more than
I know most people need.
It was NOT updated. Everyone knows, things change. And in the online world, things
cahnge fast.
So I needed something cut down to a manageable size, and easier to use…
…AND that would stay current and up-to-date ALL the time.
So here was my "genius idea"…
I got the one decent outsourcer I managed to find on my own and I gave her the job of improving this rolodex
I had her cut it down to a manageable size and making sure everyone in there was still working and available.
Just one good outsourcer can change everything about your business.
She did such a good job it literally transformed my business…
So here's what I've got for you…
I created an outsourcing rolodex that…
Is totally current and up-to-date. (No deadlinks or no outdated directories. EVERY OUTSOURCER IS READY TO DELIVER WHAT YOU NEED RIGHT NOW)
Can guarantee the lowest cost WITHOUT sacrificing the best quality of work
Is concise. (I just wanted outsourcers for work that I WILL use or CAN use. I din't want to fill it with fluff)
Is SAFE. It is ONLY comprised of TESTED, proven, high-achiever outsourcers accessible who LIVE to get positive feedback from you.
Is Easy to use. (Three clicks of the mouse is all you need to get what you need delivered to you)
Is LOW TECH & Easy to Use. There's no software, or special website to log into. You just download it, open it, make three clicks and you're DONE. (It's only easy enough if MY parents can use it ;-P)
Guarantees you don't pay anymore than anyone else. You will NOT have to wonder if you are paying more for a job or an outsourcer. Everyone is charged the same.
Is PORTABLE. You can use this on your iPhone, iPad, Blackberry, Notebook or desktop.
"3 clicks of a mouse is all you need to get your
business automated and growing while you sit
back and collect the money…"
I've complied a list of over 175 outsourcers that have a proven track record of success.
So they not only get the job done right, they do it high quality, and they've done it hundreds, if not thousands of times .
There's no unguaranteed, untested un proven workers here.
Just top-level ONE-percent, high achievers that want to help build, grow, automate and scale your business, for pennies on the dollar.
Here's what this looks like…
All you're gonna do when you get your copy of Effortless Outsourcing, is GO to the table of contents and when you do, you'll see, you can get account creation, advertising, backlinks, content creation, graphic design, social media marketing, video services, virtual assistants, and even website help.
And when you see the type of outsourcing that you're looking for…
All you'll do is you'll click on the hyperlink, and it will immediately take you to two or three outsourcers that can be hired in two clicks of a mouse.
And again, all these people have a proven track-record of success.
Not to mention, I personally verified everyone is ready and willing to work for you right now, TODAY.
And in most cases they can begin immediately and get the job completed within 24 to 48 hours
NO more frustration, No more, "I wonder
if this person is gonna do a good job?"
ALL of that has been taken care of for you.

All you have to do is open this Rolodex whenever you want.
Find the service that you're looking for…
Click on the provider…
Hire them and you're ready to rock and roll.
Here are some of the categories of freelancers you have ready to work for you…
Want to increase your online rankings? DONE.
In as little as 24 hours, you can get experts to:
Set up your social media accounts for you or your client so you can automatically spread your content to 51 social media networks, optimize your social bookmarking and get high quality social backlinks….
Create Yahoo Level 2 accounts for high authority backlinks to boost rankings and increase your online presence…
Get high authority edu, high PR, blogroll and blog comment backlink pyramids or Angela style backlinks done in as little as 3 days!
WARNING! Don't risk hiring people to create NON-VERIFIED accounts for you coz that could get you BANNED from your social media accounts!
These are PHONE-Verified and REAL accounts that will be created for you.
You'll easily save $150 – $300 using my rolodex than what you'll find ANYWHERE else…
Want to develop or strengthen your brand through video marketing? DONE.
In order to increase the visibility of your videos, you need to have Youtube Subscribers.
This will help your video channel go viral and get even more exposure.
Create a great first impression on your viewers…
Positive SEO signal…
Get to the top of search engines and Youtube search results…
Get higher views on your related videos…
Bring more traffic and views for your video…
Have likes that stick on your videos (unlike other similar services that deliver likes and subscribers that drop right off)
These outsourcers were personally verified by me to be:
100% safety & money back guaranteed…
REAL accounts so there is absolutely NO RISK of harming your account.
The outsourcers I've compiled will get you REAL (not fake and spammy) Youtube likes & subscribers
Here are other video related services these outsourcers will do for you…
Account Setup
Get as many Youtube accounts set up for you, so you can start dominating the video space.
Traffic Geyser Setup
Traffic Geyser is still one of the best video distribution services out there.
But setting up over a dozen video accounts DOES NOT MAKE YOU MONEY!
But that's what you need to USE Traffic Geyser, right?
That's why you need to get someone else to do it for you.
Branding…
Not to mention Youtube custom background creation… Imagine your customer seeing the same look and feel of your brand on everywhere…
Get 24 hour turn around time on logos, video creation, video editing, video voiceovers and promotion…
Speed…
Some of the feedback these outsourcers receive..
If you're serious about getting your business cashing in big-time… you're looking at at least a $200 savings by using THESE hand-selected pros.
Want to dominate the social media world through
viral promotion? Or start off with a BANG? DONE.
Let's face it… getting started on social media is a world of tedious detail.
But with the Effortless Outsourcing Rolodex…
You can get targeted optins…
Jump start your social media presence…
Turbo boost the viral spread of your brand or your message…
…or even get it done for your clients!
Facebook Promotions
Check out these testimonials of folks who got fast and lead-generating Facebook promotions done-for-them…
Twitter Promotions
Get REAL twitter followers (BEWARE of guys that only deliver FAKE followers that will just fall off)
Here are more testimonials of
Quality Promotions
Unlike other services, these fans, likes and followers WON'T drop off after a few days
You'll be saving at least $250… AND hours of your time, with these social media mavens who are ready to rock with the click of a mouse…
Want Quick-Turnaround, High-Impact
Graphic Design?
You will get access to top-designers that will create high-impact and custom graphic designs as fast as 12 hours.
Many will even allow you to get the photoshop file so you can make your own adjustments.
You've got to see the quality of the work you're going to get with these outsourcers. I was blow away!
Here are some of what can get done for you in record time…
Anywhere I look, any ONE of these graphic design services, done at with THIS quality, will save you $150 – $250 a pop by using this rolodex…
Want a virtual assistant for temporary projects or for multiple projects like research or data entry?
The data can be any thing forms,stories,novel etc anything you want.
Need a guest list that needs sorting out?
Or a client spreadsheet that needs to be formatted and sorted out nicely?
The links can be provided where the data can be collected or I can do a research in the google given a specific topic.
Get niche and keyword research, delivered in
under a week…
These outsourcers will Provide you with a fully-researched niche in a complete zipped report which include…
keyword research so you know WHAT to rank your business for…
The most in-demand content and content sources YOUR future customers are looking for…
What affiliate products and programs are the highest selling and most in-demand right now… (For example – get research on the top 20 Clickbank programs with top revenue potential for your market)
Other monetization sources you probably will not consider and now don't have to spend time figuring out…
Get creative and find many other ways to utilize this research and how to make money from it at rock-bottom cost. topic.
Last time I checked, $150 is about the average saving you'll be saving by using these hand-picked and verified outsourcers…
Ever have your website crash? Or get ultra glitchy?
Get a website techno-geek right at your
fingertips…
These guys will:
Fix your website, wordpress blog, html, css error or other random issues
Manually install WordPress with your theme
Add top SEO plugins
It's a nightmare when your site crashes. You know it, I know it.
But having to pay a few hundred to someone you can't trust is just pouring salt on your wound.
That's why I made sure I found guys that will EASILY save you at least $200 if ever you run into this situation.
How about advertising your local business
through…
High circulation radio ad promotions…
Craigslist ad postings done for you…
Flyer distribution and design…
Product reviews or press releases for your new product or your existing products or services…
This'll easily save you at LEAST $150 each time you do ANY of these promotions.
I've listened to your needs and I put all the most-needed categories of professionals that will make you the greatest profit and save you the most time…
So in addition to what I've listed above, you're getting these professionals ready to go in TWO CLICKS…
Transcriptionists
Proofreaders
Editors
Website reviewers
Dropbox account creators (Get 18 Gigs of sharable storage space)
Multiple Gmail accounts
Pictures of people holding your business sign
Video testimonials
And more…
OK Tim, looks like a sweet deal…
So what's the catch?


No seriously… What's the catch?
Fair question man.
And yea, I agree.
It IS a no brainer. We ALL need to get our hands on this right now.
But the fact is… these outsourcers can't get overloaded.
I longer I keep these available, the more they overloaded they get, and…
… well, you get the point.
Plus, I like these outsourcers. They do good work for me and I want to get them business so they stay keep doing work for me.
They make more money, I make more money.
OK Tim, hit me.
What am I payin' for this today?
Well, you get everything in the rolodex,
all the different outsourcers, for social media, video creation, video branding, SEO services, graphic designers, promotion and advertising services, website technical help, virtual assistants, etc…
Easily save over $1,250 with all the work you're going to end up needing anyway…
For just $10.
No, that's not a typo.
For $10, you will get your business built for you faster, cheaper and more profitably while you sit back and collect the money.
I want my outsourcers to be happy, I want you to succeed, and I want fast action.
So I'm pricing it for the folks that will act NOW.
This is WILL be taken off the market
This is only available from me and at this price for a limited time.
This is the only Rolodex on the market that is up-to-date and current.
This is MY own personal resource, it is made just the way I like it for my clients – SIMPLE, ULTRA EASY to use, NO frills, NO fluff, and concise.
Only a select list of people had access to this rolodex so far.
So just to wrap it up, here's a summary of what you're getting…
You're getting the latest, most current resource of High-Achiever outsourcers to build your business while you sit back and collect the money.
Get your evenings and weekends back. Not to mention time with your family.
Focus on what matters most in your business and finally be free of the minutia that KILLS businesses.
You're getting…
You're getting the latest, most current resource of High-Achiever outsourcers to build your business while you sit back and collect the money.
Combined Value – $1,250
The time and relaxation you get back…
Frikin' Priceless
So… you ready to get your life back?
I'm sure by now, you are ready to get this.
You're sick and tired of slogging through the minutia of building your business… WHILE trying to have a life.
It's my MISSION to get you all that time back by hiring proven, over-achievers and trustworthy outsourcers who are hungry for your positive feedback, right now.
Once you get it, I want you to hire someone just so you see you made the best investment you've today.
Trust your gut. Just get it.
You won't regret it.
Just ONE hire will pay for the cost of this product.
Click the order button below and place your order.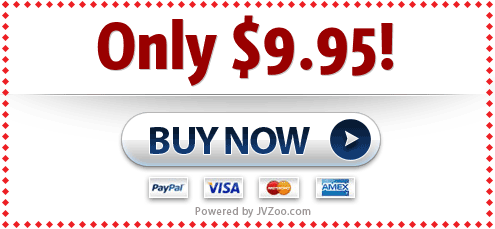 See you soon,
Thank you for reading this letter.
P.S.
Remember, you're going to get the highest quality outsourcers for less than the price of dinner.
You're going to save tons of money by spending a fraction to get this work done for you
You get tons of time back into your life by letting pro's do the work for you
You're getting Effortless Outsourcing at the lowest price it's ever going to be offered.
You've go no risk because you have 60 days to make sure wasting time and money doing it yourself is NOT what you want to do
You've seen the results of other customers.
And since I've shown you this is the easiest way to get your business built while you sit back and collect the money, why not just go for it.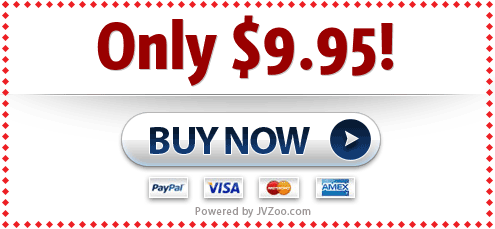 P.P.S.
You and I want a full-time business that's giving us the time and money we want, right?
By now, you've probably realized there are a lot of moving parts to getting this done.
Websites, social media, content creation, research, etc.
So ask yourself, are you really getting it all done?
Do you have the time to do this all by yourself?
To blindly search and pay ten times more for potentially flaky and fraudulent outsourcers?
I have a successful fulll-time business, and I certainly don't have the time to do all this.
Do what smart marketers do.
Don't try to do this all by yourself.
I don't want you to make the mistakes I've made. There's no reason to lose more time and money building a business. It's hard enough as it is, right?
Hiring the wrong person can COST you a few hundred to a few thousand dollars and days or weeks of time.
Don't make that mistake and get yourself protected by working ONLY with the best without breaking the bank.
I'd hate to see you lose to another competitor because they could get to market before you.
Speed is everything.